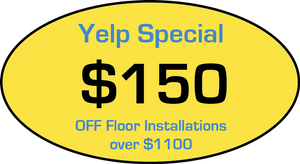 Professional Seamless Flooring Systems, Garage Cabinets, Racks, Slatwall and More...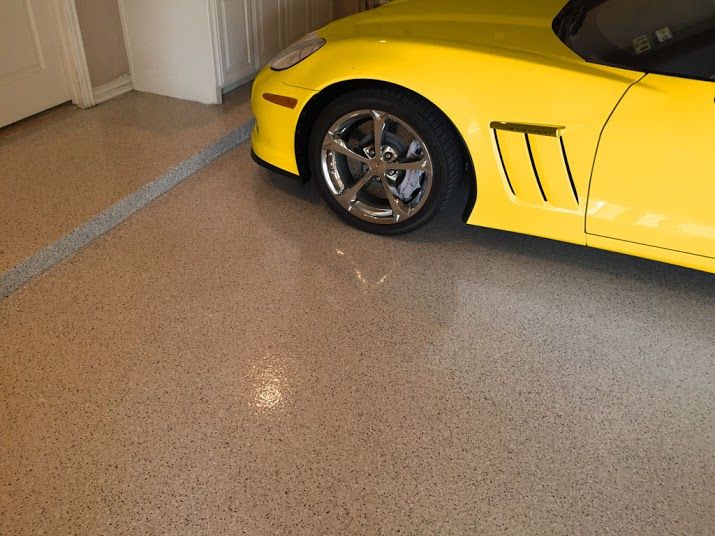 We turn your garage floor into a beautiful usable area that is easy to clean, slip resistant, chemical resistant and more! We educate you on garage flooring options and the differences between coating products so you can make an educated decision as to the best products to use regardless of which installation company you choose.
Our Systems Include:
Fast 1 Day Installation - park on it the next day!
Hundreds of colors
All floors are diamond ground
We use the strongest primers & vapor barriers in the industry
Top coats are resistant to oil, grease, gas, and many chemicals
No hot tire pickup
Slip resistant flooring
A Beautiful Floor That's Easy to Clean
Our seamless flooring systems transform your garage into a clean and warm environment. Dust is all but eliminated by sealing the floor stopping the regular "dusting" that takes place. The smooth, glossy finish makes cleaning the floor a breeze. Since it's nonporous, any liquids that spill on your floor can be easily wiped up without soaking in.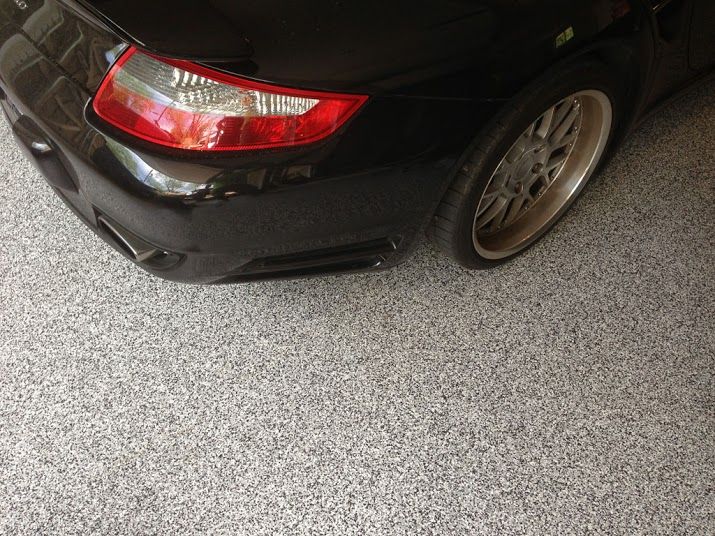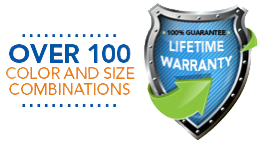 Every installation comes with a Lifetime Warranty giving you confidence that your floor will be installed right the first time.
Call for More Information or to Schedule a Free Estimate (972) 941-3227
What Our Clients Say
"Our experience with Garagewerx was fantastic. Jennifer was so great to deal with from my first call until the project was completed. She was very thorough and thoughtful. I had zero experience with their product and she explained everything in great detail. Once we scheduled the appointment, they were right on time and completed the work in one day. We could not be happier with the entire experience and would highly recommend using Garagewerx."
~ Thomas, Carrollton TX ~
"Outstanding experience - Paul and Jennifer (owners) were great and extremely professional. The quality of the work was top notch and the overall experience was fantastic. The sales process was painless and Jennifer didn't push anything we didn't need - this was a nice change from others we researched. The installation team arrived on time, performed the work and did a great job of clean-up afterwards. We're very pleased and would highly recommend this great family owned business."
~ Trevor, Keller TX ~
Primer 101
Our seamless coating systems give our clients the best combination of bonding to concrete and wear protection. The specialized fast curing epoxy primers and vapor barriers we use adhere to concrete better than any direct to concrete 100% solids epoxy or fast drying polyaspartic or polyurea. We use the same epoxy primers and vapor barriers that are used for serious moisture mitigation, stopping moisture from delaminating the concrete coating that is applied.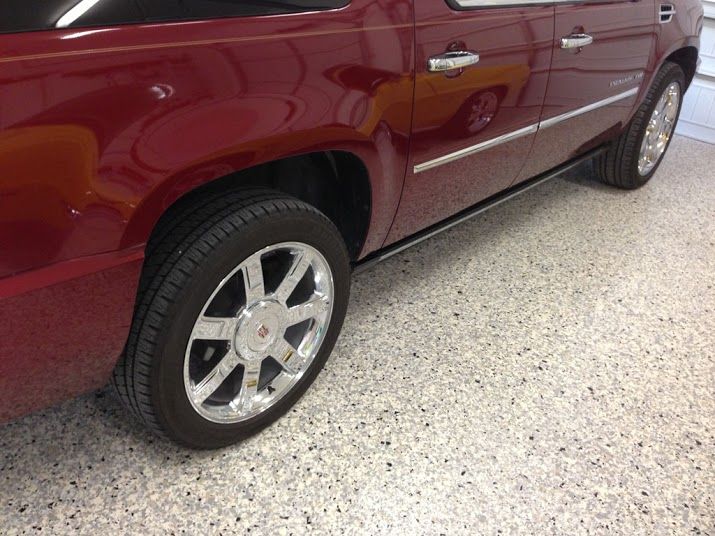 Commercial & Industrial Grade
Our coatings are designed to hold up in the most rigorous and heavily used environments. From airplane hangers to warehouses with forklift traffic and auto dealerships, our floors hold up under heavy foot and vehicle traffic. You can have confidence that floors which are built for industrial and commercial use will last years in residential environments.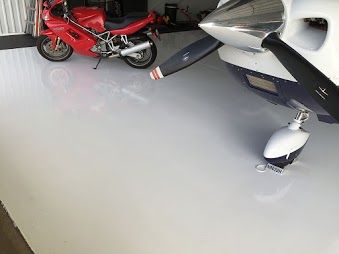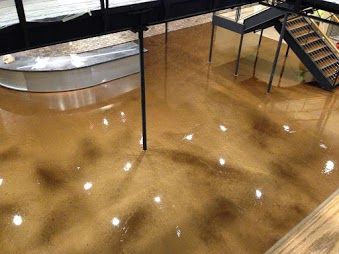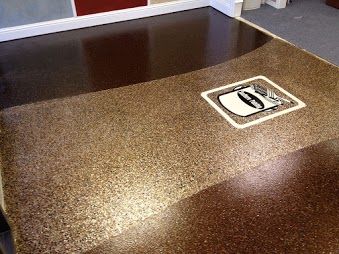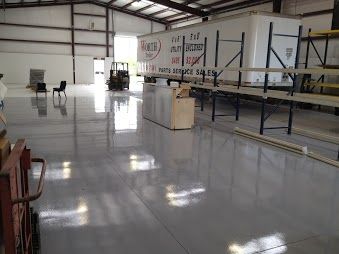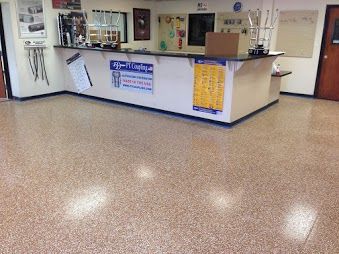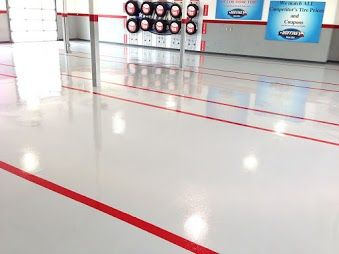 Call For More Information or to Schedule a Free Estimate (972) 941-3227
Garage Cabinets to Match Your Style & Budget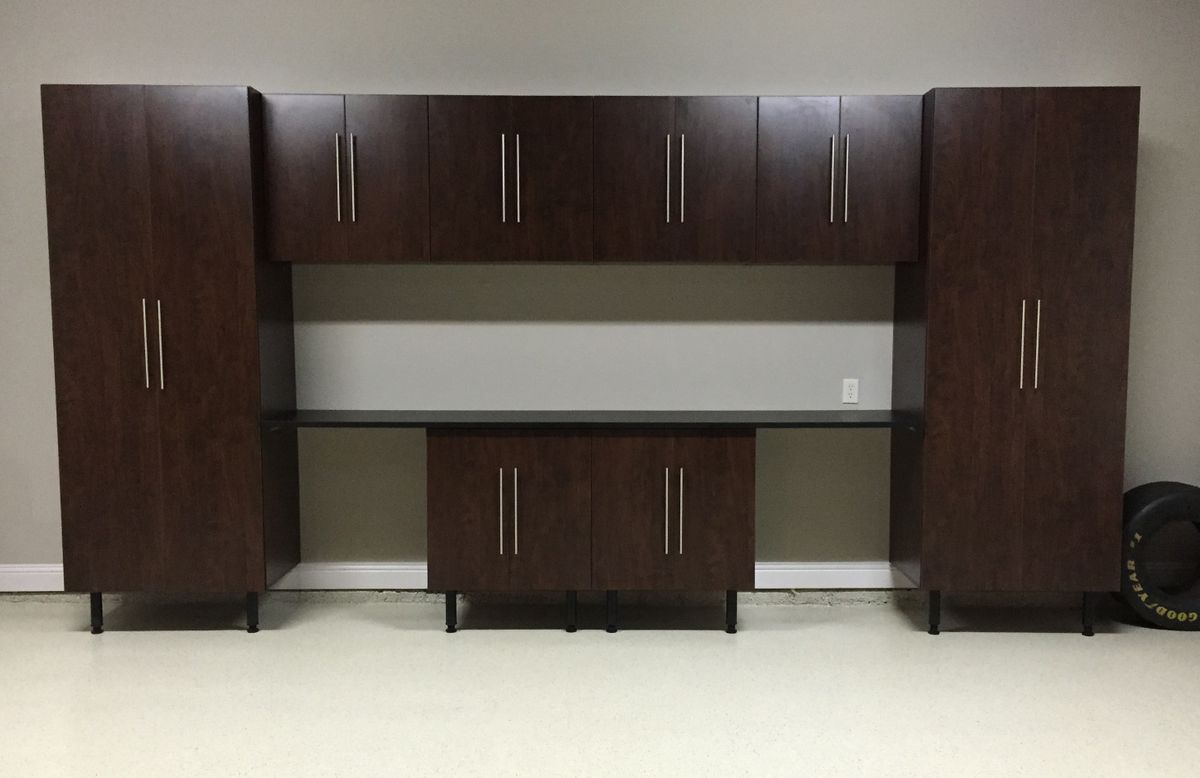 Industrial Melamine Cabinets
They are sleek, easy to clean and come in 14 colors. Our made to order garage cabinets are created with 3/4 inch industrial melamine designed to be tough and durable. They can withstand extreme temperature fluctuations with high humidity.
• Nine design options • Elegant and Clean • Designed For Garages • Fully Adjustable Shelves • 100% Industrial Grade • Stylish Stainless Pulls or Channel Pulls • Bold Offset Doors • Environmentally Preferred • Holds Up In Any Climate • Compliments Any Decor • European Hardware • Industrial Grade Melamine • Full Backs Are Standard • Made In America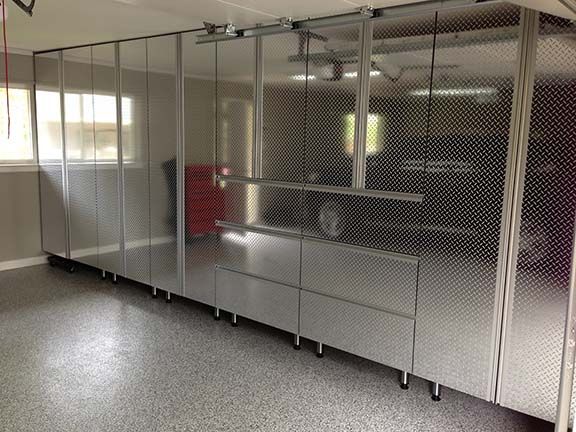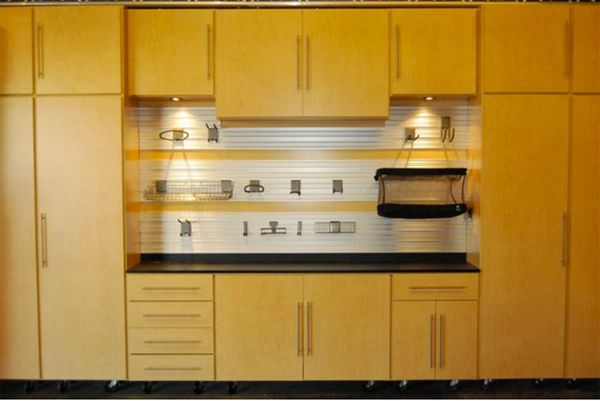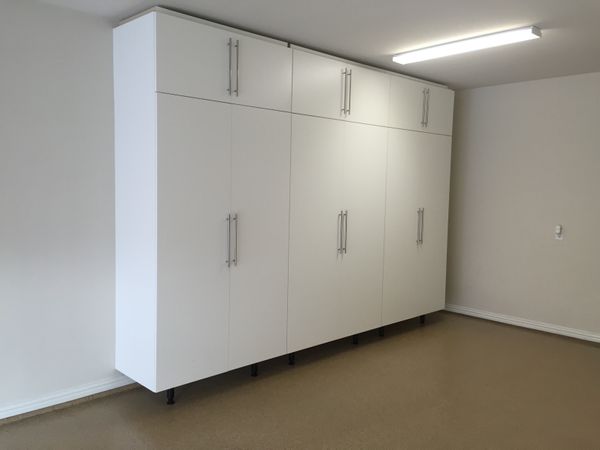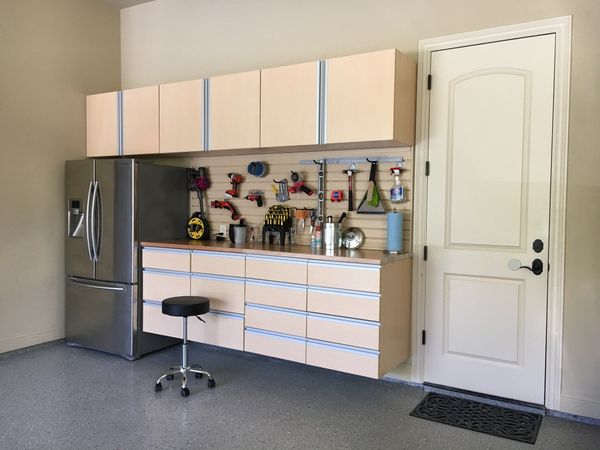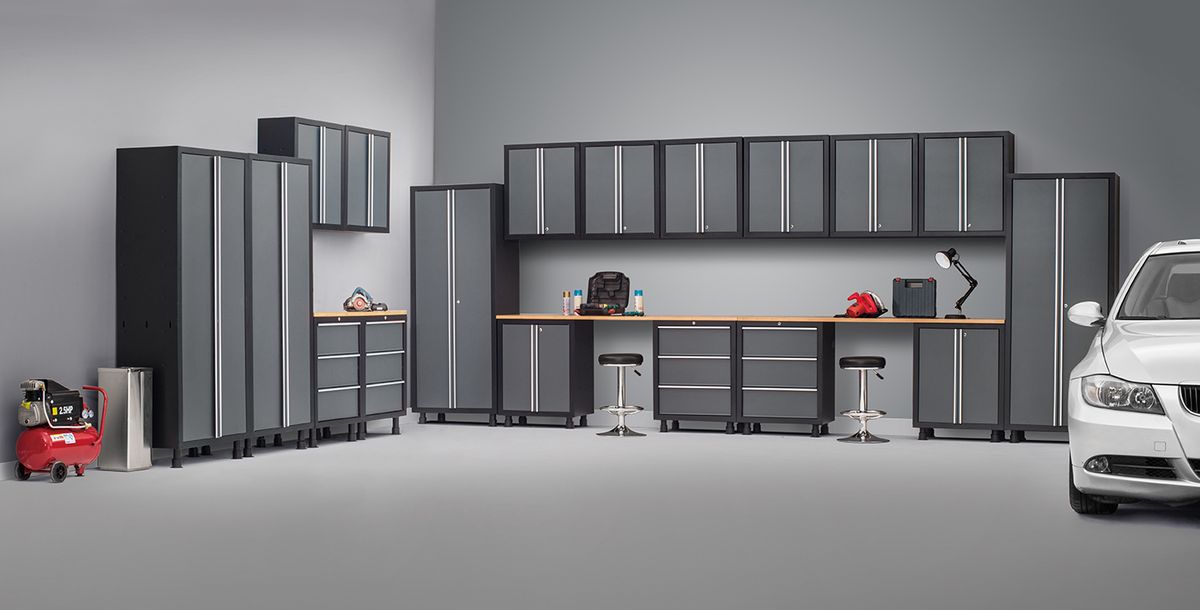 NewAge Industrial Metal Cabinets
Choose from six different lines and multiple color and cabinet configurations. These powder coated metal cabinets are easy to maintain and can fit every budget. With 18 and 24 guage double welded steel to multiple locker and base designs, you are sure to find the right combination that meets your needs.
• Six design series options • Multiple locker and base designs in each series • Designed For Garages • Fully Adjustable Shelves • 100% Industrial Grade • Easy to grab handles • Leveling legs • Lockable • Compliments Any Decor • Light Valance • High gloss colors •