Overhead Storage Racks
Reclaim the Space in Your Garage With Services From Garagewerx
Is your garage cluttered and crammed with boxes, tools, and other equipment?
If so, it's time to consider installing an overhead storage rack! Garagewerx offers a wide selection of overhead storage racks that will help you organize your garage quickly and easily. Our racks are made from heavy-duty steel and are designed to withstand the weight of even the heaviest items. They are also easy to install, so you can have them up and running in no time!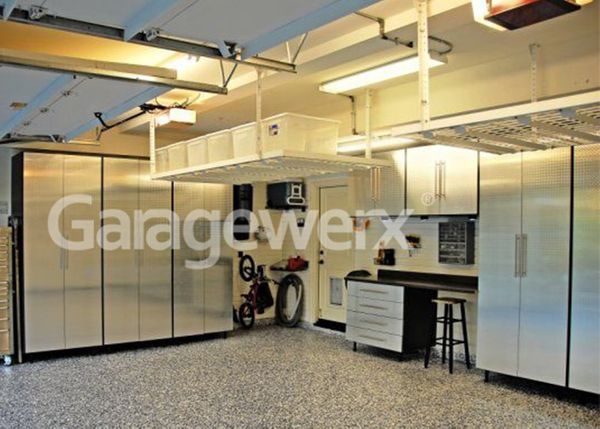 Installations by an Experienced Team
The team at Garagewerx has installed many overhead storage racks in Dallas garages. We know exactly how to select the right size and type of rack for your garage, and we'll make sure it's installed properly so that it can support the weight of your belongings.

We Have Models for All Needs and Budgets
No matter what your budget is, we have an overhead storage rack that will fit your needs. We have basic models that are perfect for those who just need a little extra space, and we also have deluxe models that feature additional shelving and hooks for added convenience. These versatile, ceiling-mounted racks can hold up to 600 lbs and are available in three different sizes. They can be combined for multi-linking from one bracket to create systems in virtually any configuration. These racks are the only ones on the market made from cold-rolled steel which provides an excellent strength to weight ratio.
These heavy duty overhead storage racks are one of the industry's strongest overhead storage units. You will find that our racks are built using some of the heaviest gauge steel in the marketplace providing you with peace-of-mind that your goods will remain secure. All of our units are powder-coated with a beautiful white finish or gray hammertone. Garagewerx offers a 4′ x 8′ unit that can be used to maximize the amount of ceiling space in use. We also have the 2′ x8′ to attach near the wall and a 4′ x 4′ unit that allows you to fill in areas of your garage where the larger 4′ x 8′ rack cannot fit.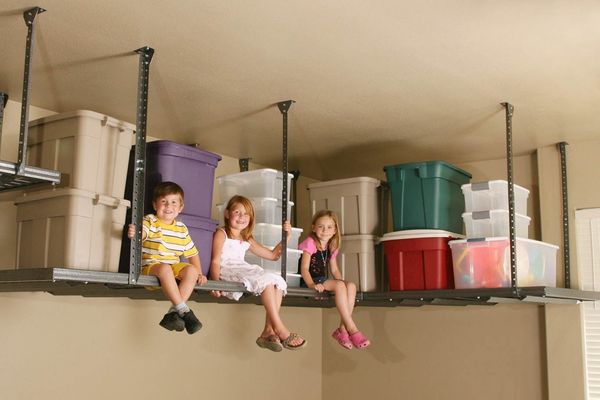 Features and Advantages:
All with 9-gauge 96″ or 48″ rails
Large 4′ x 8′, 2′ x 8′, and 4′ x 4′ spans
Built from heavy gauge steel
42″ of adjustable height
Powder coated in white or hammertone to match your ceiling
Holds up to 600 lbs (4′ x 8′)
Holds up to 300 lbs (4′ x 4′ & 2′ x 8′)
Mice and rats are not an issue
Stores a myriad of items
Looks great in any garage configuration
High-quality construction
Models, Add-Ons, and More!
Super Pro Ceiling Rack, 4×8 (4896)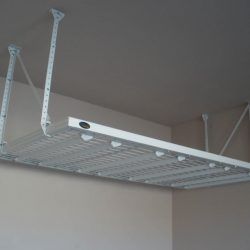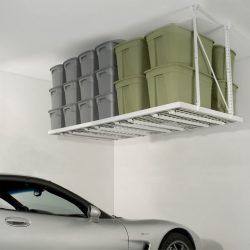 Super Pro Ceiling Rack, 2×8 (2496)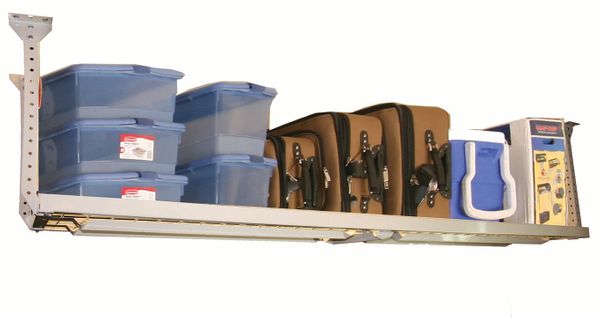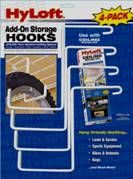 Hang bikes, tools, sporting goods, lawn chairs and much more.
Includes four hooks
No tools required
Strong, safe, and secure
Made of strong, durable steel
Attractive, scratch-resistent finishes
Use with Super Pro Ceiling and wall storage units
Available in white or hammertone
Price: $15 per card Add-On Hooks Flyer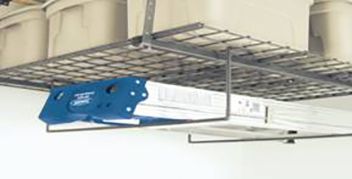 With this Add-on Rack you can store tools, skiis and other sporting goods, lumber and much more.
No tools required
Strong, safe, and secure
Made of strong, durable steel
Attractive, scratch-resistant finishes
Use with Super Pro Ceiling storage units
Price: $25 per set Add-On Rack Flyer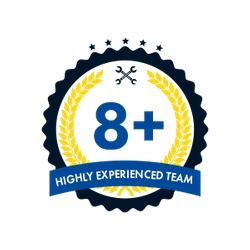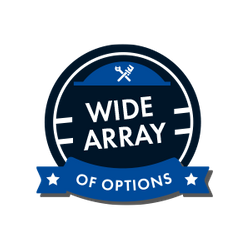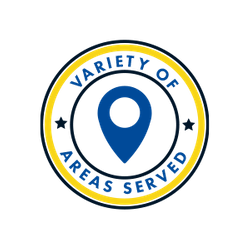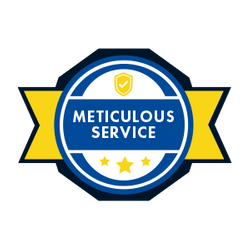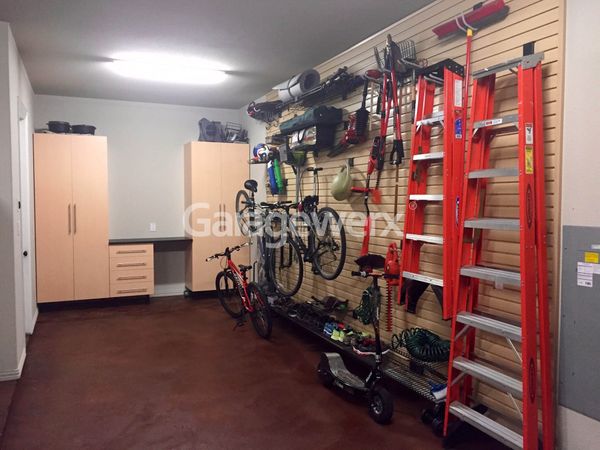 Every Option to Optimize Your Garage Space
In addition to our selection of overhead storage racks, we also offer a variety of other garage organization solutions. We can help you install cabinets, shelves, workbenches, and more so that you can make the most of your space.
Get Your Overhead Storage Racks Today!
If you're looking for a way to organize your garage and get rid of the clutter, an overhead storage rack from Garagewerx is the perfect solution. We have a wide selection of racks to choose from, so you can find the perfect one for your needs. Contact us today to learn more about our overhead storage racks and to schedule your free consultation!
The work done was on my patio and it looks brand new. I had my garage floor done a couple of years ago so that I could maintain it more easily and it takes little effort to keep clean. I'm sure it adds value to my home.

Stephanie T.

Paul and his crew check all the boxes on being a professional company. Wonderful to work with, this being our second time using Garagewerx. Would not hesitate to recommend them to anyone. We thank them for a job well done !

Paul G.

Exceptional work with a professional team. The results were beyond my imagination. I highly recommend Garagewerx!

Art A.

Jennifer and Paul were a pleasure to work with. Billy and Jeremy performed the work at my home. They were friendly and on time, and completed the work in a timely manner. I would recommend Garagewerx to anyone looking to have their garage floor redone.

Eilene M.