Cabinets & Storage
Garage Storage Systems for Your Dallas Home or Shop
Garage Storage Systems That Address Your Needs
Whether you're storing tools and equipment that help you take care of your home or you're trying to keep your warehouse better organized, the garage storage systems at Garagewerx in Dallas have you covered. From customizable cabinets to slat walls, we provide a variety of solutions that fit your budget and your storage needs. We use CAD to map out different garage cabinets and storage layouts based on your space, ensuring that we find the best storage solution for you. Contact us today to schedule a free consultation.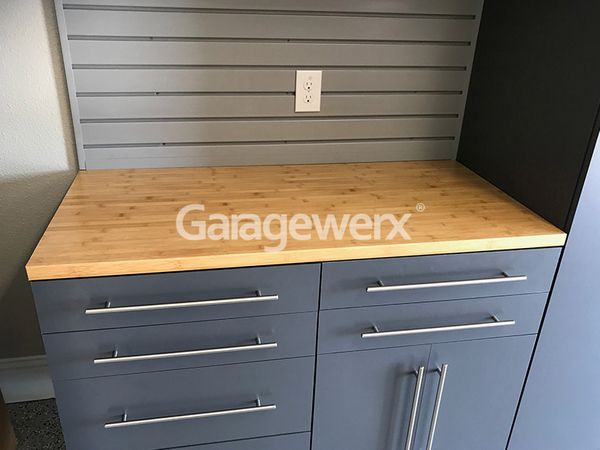 Why Choose Our Garage Storage Solutions?
We create a CAD design with our cabinets and storage systems customized to your space
We provide cabinet samples so you get a better idea of what different colors and finishes look like
Our shelving is adjustable, allowing you to make the most of usable storage space
We use industrial-grade melamine so our made-to-order wood cabinets stand up to high humidity and extreme temperature swings
Our metal cabinets offer 2 different grades according to your needs
European hardware allows cabinet doors to open fully without the need for a center support, allowing you to use the full width of shelves
Our cabinets are easy to clean and maintain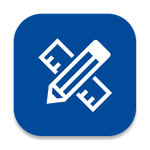 Free Design Consultation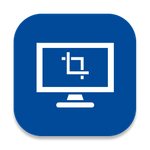 Customizable CAD Designs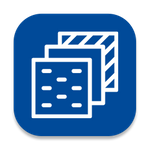 Industrial-Grade Materials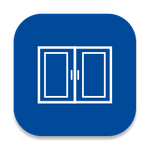 Variety of Storage Solutions
The work done was on my patio and it looks brand new. I had my garage floor done a couple of years ago so that I could maintain it more easily and it takes little effort to keep clean. I'm sure it adds value to my home.

Stephanie T.

Paul and his crew check all the boxes on being a professional company. Wonderful to work with, this being our second time using Garagewerx. Would not hesitate to recommend them to anyone. We thank them for a job well done !

Paul G.

Exceptional work with a professional team. The results were beyond my imagination. I highly recommend Garagewerx!

Art A.

Jennifer and Paul were a pleasure to work with. Billy and Jeremy performed the work at my home. They were friendly and on time, and completed the work in a timely manner. I would recommend Garagewerx to anyone looking to have their garage floor redone.

Eilene M.

Went Out Of Their Way To Work With My Schedule

Jennifer and crew did an excellent job and went out of their way to work with my schedule. They communicate very well and I was notified of arrival times each day.

Worth Every Penny

Great job and worth every penny.

Deborah and Peter H.
Garage Storage Cabinets
Organize your garage and shop to remove the clutter, save time, and give you peace of mind.
Garagewerx can now help you organize and store all your garage items in beautiful garage cabinets, overhead storage racks, and slatwall or gridwall. You save time by knowing where your items are located and can quickly access those you use on a regular basis. You can quickly go to where your items are and you have peace of mind knowing that you don't have to re-organize your garage every time you look for something.
With garage storage systems from Garagewerx, your garage now becomes inviting and usable again. Schedule an appointment in Dallas with one of our organizers and we will show you how our cabinets can help you organize and store your things, getting them out of the way or out of sight.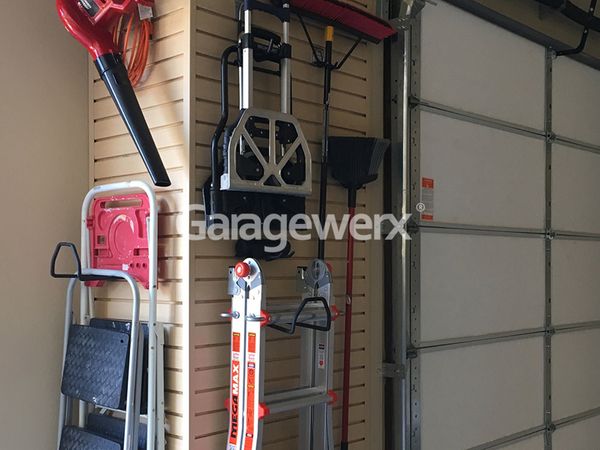 Cabinet Design
Our garage cabinets offer a great deal of storage capacity and flexibility. While many other storage cabinets have fixed shelves which limit your storage ability and create unusable space, our garage cabinet shelves are designed to adjust so you can fit them to the size of your items. Instead of using staples and nails like many of our competitors, we use rugged, all-steel hardware.
The cabinet doors are attached with European hinges to allow for full-width openings with no center support posts or structure, ensuring that you have the full width of the cabinet to use. All our panels are easy to clean with heat-fused melamine interiors and exteriors. Our cabinets are built for strength; we don't rely on cardboard backs for reinforcement like many DIY packages on the market or what other contractors may offer. All our cabinets are hung with 1-inch thick nailers which are thicker than most in the industry.
We also offer a variety of door and drawer combinations to perfectly fit your space and your storage needs. Choose from a Base 1 Door, Base 1 Drawer, Base 3 Drawer, Base 4 Drawer, Pantry, Overhead, and Pantry Combo cabinet styles to create a unique garage storage solution that's right for you.
Cabinet Colors
We offer 12 different colors for our garage cabinets with more colors on the way. Door colors include our solid color line of White, Black, Charcoal, Blue, and Red. Our wood designs are Maple, Cherry, Chocolate, Seems Like a Tree, Appears Like a Tree, and Looks Like a Tree. Our metal-looking designs include Diamond Plate and Geneva which look similar to stainless steel.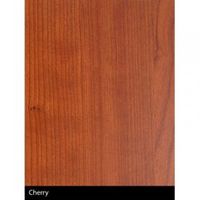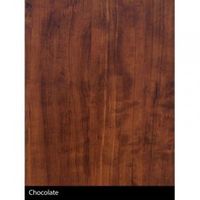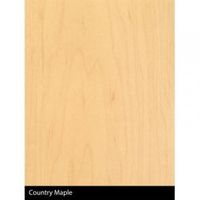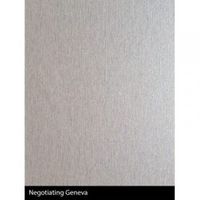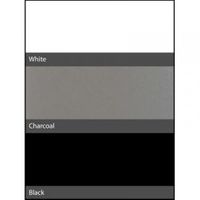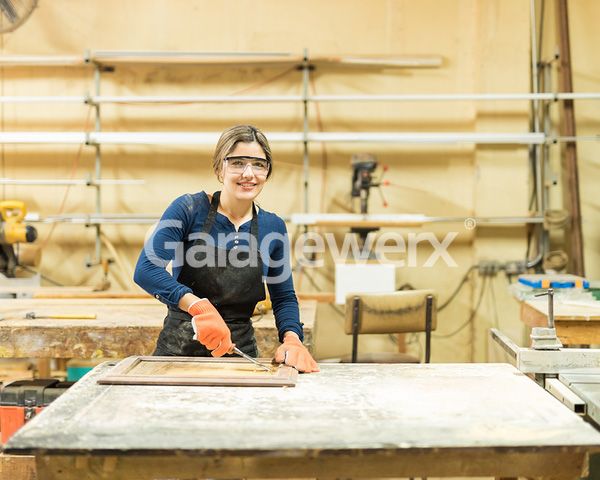 Melamine Boards
Garagewerx uses processed, industrial-grade melamine for our wood cabinets that hold up to higher humidity and temperature swings. Melamine is made with more glue than commercial boards in the same amount of space so that you get a higher density, stronger, fiber board.
Not only is it stronger, melamine is also known for being easy to clean and maintain.
Our melamine boards are structurally superior and more chip-resistant than commercial and other lower grade specifications. "Industrial Strength" is what Garagewerx provides. When Garagewerx transforms your garage, you can have peace of mind that the garage storage cabinets we install are strong which is why we back all our cabinets by a lifetime warranty.
Other Garage Storage Solutions We Offer
For tools and equipment that's easier to hang than store in a garage cabinet, Garagewerx offers slatwall installation. We offer a variety of colors and textures that compliment our garage cabinets or your current garage layout.
We also provide a wide selection of hooks, hangers, and baskets for optimal organization and safe storage. From outdoor gear like bicycles and fishing poles to tools like rakes, brooms, shovels, and more, we have the perfect slatwall accessories for your garage.
Overhead racks are a great garage storage solution to keep seasonal gear, decorations, and clothing safely stored and out of the way. Racks are available in either 4-feet by 8-feet or a more narrow 2-feet by 8-feet. Adjust your racks to be as tall as 42 inches to stack more storage bins.
The overhead racks feature a solid bolted frame and rust-resistant, powder-coated finish for ultimate durability. Our 2-foot by 8-foot racks can hold up to 300 pounds, while our 4-foot by 8-foot racks safely support up to 600 pounds.
If you have a garage with a high ceiling, take advantage of the overhead space with these high-quality racks from Garagewerx.
Low, Carefree Maintenance
All of the Garagewerx cabinets are stain-proof and easy to clean, requiring no special maintenance. Simply clean with water and a mild, non-film-forming detergent. With practically no work, you can have beautiful garage cabinets for many years to come.
Our Free Design Consultations
We're ready to show you just how many options you have for garage storage solutions. When you schedule a free consultation with Garagewerx, we'll bring samples of our cabinets so you can see what the different colors and finishes look like in person. We also create a CAD file of your garage and provide 3D renderings of what our different storage solutions will look like in your existing space.
With the help of our team, you'll be able to find the perfect solution to store your tools, equipment, seasonal gear, and so much more with ease.
Call For A Free Estimate
We use CAD software to create 3D designs to customize your cabinets and show you different options. We bring out our cabinet samples and show you your options onsite. Call Garagewerx in Dallas to receive your professional estimate.