What Is Efflorescence?
Efflorescence is a white powder that appears on concrete surfaces. It is the product of water, with or without dissolved salts, coming in contact with the surface of the concrete and evaporating. There are two types of efflorescence: soluble and insoluble. The soluble type can be removed by washing with a mild solution of bleach and water. The insoluble type will not be removed by this method but will disappear over time as it is broken down by natural processes.
Efflorescence can also happen to garage floors when they are exposed to moisture from the ground, which then reacts with cement particles in the flooring material. Garagewerx offers concrete coating services to help address this common issue!
What Causes Efflorescence?

Efflorescence occurs when there are water-soluble salts in or on the concrete in your garage. As the salts in the moisture that is present on your concrete move to the surface, the moisture evaporates and leaves behind a crystalized, chalky residue. This moisture commonly comes from rain and, less common here in Texas, snow.

Efflorescence can be a problem in both newly built and older buildings. Depending on the building, it may start as soon as construction begins, or it might occur over time. Primary efflorescence usually occurs within the first 72 hours of the building material being used, appearing due to water having been present when it was manufactured. Secondary efflorescence occurs when moisture in the environment carries salt out of the building material.

Efflorescence can happen during home construction due to the material absorbing moisture from the soil and/or rain. This process is more likely to happen if the concrete is exposed overnight. It is crucial that masonry units are covered and left in pallets as much as possible to diminish the risk of efflorescence throughout a construction project.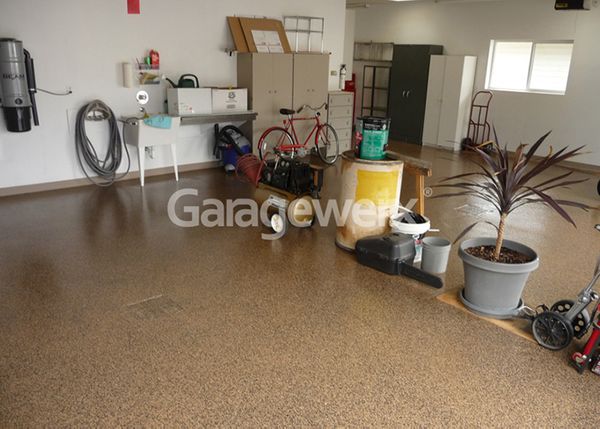 Sometimes efflorescence can occur due to building materials being incorrectly installed, or from problems that arise from the installation, including:
Incorrectly-used through-wall flashings

Insufficient ventilation

Concrete installed without an efficient moisture barrier

Joint material failing

Improper storage of materials
Efflorescence can also be a seasonal issue, with humidity levels affecting the degree to which it occurs. Efflorescence usually happens in the winter when there is more rain, snow, sleet, and other bad weather. But it can still happen during spring, fall, and summer.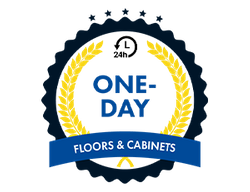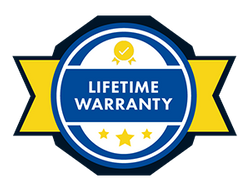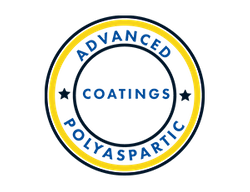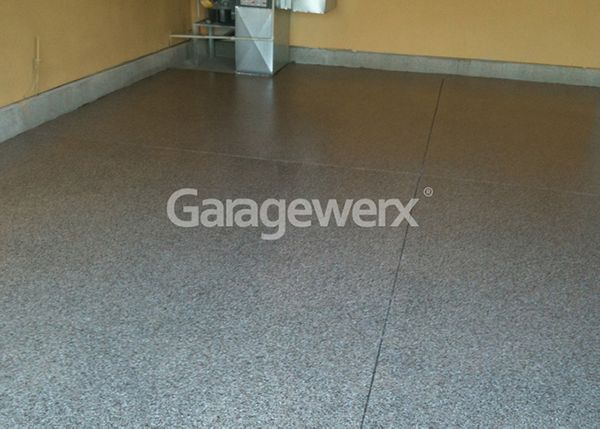 Spotting Efflorescence in Cement
It's important to know the difference between efflorescence and stains. Most stains usually have color, but may often be similar in appearance to efflorescence. The Brick Industry Association reports that Portland cement used in mortar and grout is a very large contributing factor to efflorescence since it is high in alkalis and more likely to effloresce than other types of cement. However, it should be noted that all types of cement contain amounts of water-soluble alkalis, making them vulnerable to efflorescence.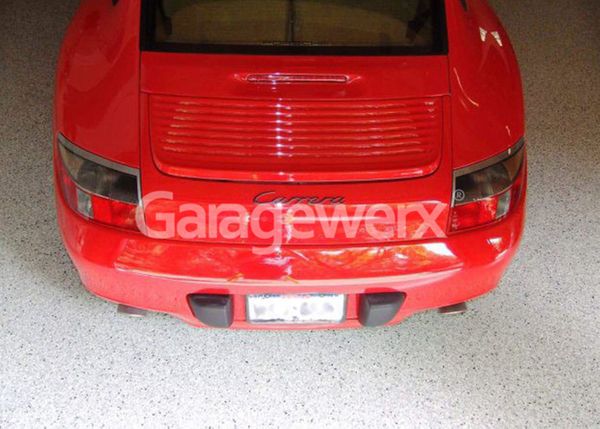 Preventing Efflorescence With Garage Floor Coatings
When installing new garage floor coatings, it's important to use engineered products that are specifically designed to prevent efflorescence. Some coatings made specifically for garages contain polyethylene and calcium carbonate, which can help to inhibit the formation of efflorescence. Impregnating hydrophobic sealants can prevent water from entering a building material. The sealant also creates a protective coating that prevents water from traveling within the building material. Learn more about our garage floor coating services and help prevent efflorescence from occurring from the start!
If you are ready to have garage floors that shine like new, prevent efflorescence, are easy to clean, and will stand the test of time, get in touch with our team at Garagewerx in Plano, TX, today for epoxy flooring installation. All of our garage floor coatings come with a lifetime warranty so you can rest assured that you are getting the best installation possible. We are also more than happy to help you select the color and customization options based on your aesthetic preferences and current color scheme. Your options are virtually limitless!
Testimonials
Highly recommend! Fair price, Excellent customer service and communication! Great team, Professionalism! 5 stars service!

- Fei D.

I had the best experience with Garagewerx. From Jose who did my estimate (he was awesome to work with) to the team of John and Dan that did the installation (John and Dan were the nicest most polite guys and did an amazing job). Everything was seamless. I highly recommend!

- Phyllis M.

They did a great job. No hassle. Professional, highly competent, and knowledgeable team.

- Randy B.

These guys showed up on time, cleaned up every day and left the job site immaculate. They were very very communicative with me about when they would be there and when they left. They also were very fast in their production.

- Guy L.