When it comes to your commercial garage flooring, you need a solution that not only stands the test of time but also adds to the functionality and aesthetics of your space. At Garagewerx, we're here to provide top-tier garage flooring services in the Dallas, Texas area, with a strong focus on airplane hangars and auto dealerships. With a variety of flooring options at your disposal, you can trust us to deliver the best fit for your needs.
Our Services
Garagewerx offers a comprehensive range of advanced and dependable garage flooring solutions designed to improve your space's performance and appearance. Our expertise extends to:

Coatings:
Our durable coatings not only protect your garage floor but also enhance its visual appeal. These coatings can withstand the daily wear and tear in your commercial space, providing a long-lasting, stylish solution. With a wide range of colors and finishes available, you can customize your garage floor to match your brand identity or aesthetic preferences. These coatings not only safeguard your floor but also make it visually appealing, creating a positive first impression for your customers and clients.

Polishing:
Our professional polishing services breathe new life into your garage floor. We can transform an old, dull surface into a shiny, reflective masterpiece that's easy to clean and maintain. This not only enhances your garage's appearance but also reduces long-term maintenance costs. Polished concrete floors not only look stunning but are also extremely durable, making them an ideal choice for high-traffic environments like auto dealerships. They're easy to clean and maintain, providing long-term cost savings.

Metris Urethane:
If you're looking for an exceptionally durable flooring solution, Metris Urethane is the answer. This seamless flooring system is resistant to chemicals, abrasion, and thermal shock, making it ideal for tough industrial settings, such as airplane hangars and auto dealerships. The chemical-resistant properties of Metris Urethane make it perfect for environments where oil, gasoline, or other chemicals may come into contact with the floor. It's a heavy-duty option that can withstand the toughest conditions.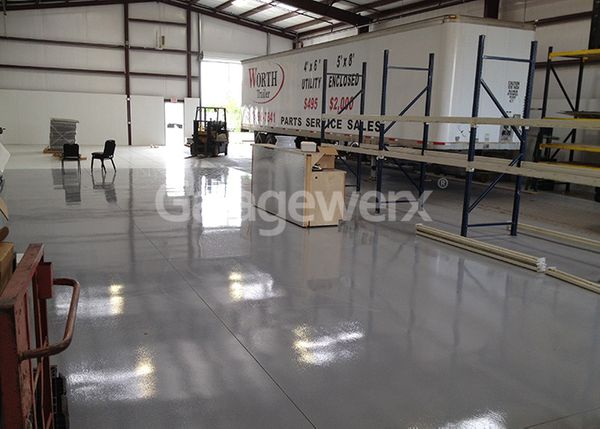 Why Choose Garagewerx
We stand out from the competition due to our unwavering commitment to quality, professionalism, and customer satisfaction. With years of experience, our skilled technicians are experts in the field of garage flooring. We've completed numerous projects in the Dallas area, giving us a profound understanding of the unique challenges and requirements of airplane hangars and auto dealerships.
At Garagewerx, we understand that no two commercial spaces are the same. That's why we work closely with you to design a garage flooring solution tailored to your specific needs and preferences. Our goal is to deliver a floor that matches your space's functionality and aesthetics. We take the time to understand your unique requirements and tailor our solutions accordingly. Our experienced team will work with you to create a customized garage flooring plan that best suits your space, taking into account factors like the level of traffic, type of work, and your brand image. We use high-quality materials and employ industry best practices to ensure that your garage flooring can withstand the heavy use of airplane hangars and the high-traffic demands of auto dealerships. Our coatings and flooring solutions are designed to withstand the daily challenges of commercial environments. We offer durable, low-maintenance options that can handle the pressures of high-traffic areas, ensuring a long-lasting and cost-effective solution.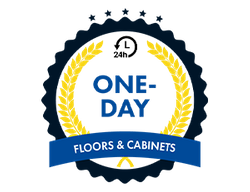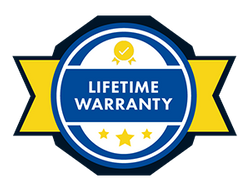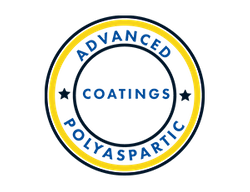 Transform your commercial space with our professional garage flooring services. Whether you're in the market for coatings, polishing, or Metris Urethane, Garagewerx has you covered. We specialize in airplane hangars and auto dealerships, providing tailored solutions to meet your specific needs.
Contact us today and discover how Garagewerx can enhance your commercial garage flooring. With a commitment to quality, expertise, and a customer-first approach, we're the go-to choice in Dallas, TX, and the surrounding areas for all your commercial garage needs.
Testimonials
Highly recommend! Fair price, Excellent customer service and communication! Great team, Professionalism! 5 stars service!

- Fei D.

I had the best experience with Garagewerx. From Jose who did my estimate (he was awesome to work with) to the team of John and Dan that did the installation (John and Dan were the nicest most polite guys and did an amazing job). Everything was seamless. I highly recommend!

- Phyllis M.

They did a great job. No hassle. Professional, highly competent, and knowledgeable team.

- Randy B.

These guys showed up on time, cleaned up every day and left the job site immaculate. They were very very communicative with me about when they would be there and when they left. They also were very fast in their production.

- Guy L.